SY Montana on another trip at the Canaries
Details

Created:

10 October 2020
And the Canaries again:
At first we sailed with rather light from Las Palmas, Grand Canary to Santa Cruz, Tenerife.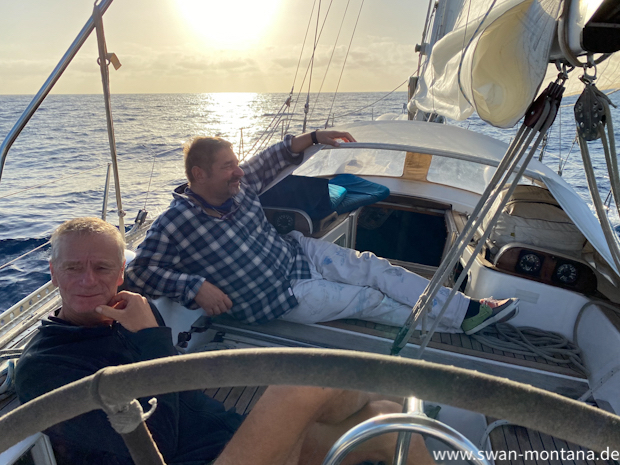 On the next day it was going on with following wind southbound along the eastcoast of Tenerife to Galletas. It was one of the few rainy days at the Canaries, but it was warm rain. From Galletas we switched the island again back to Grand Canary. Our destination was Puerto de Mogan, a wonderful little town in the southwest of the island. Here we stayed for two nights, before we beat the northeast trade wind back to Las Palmas on our last sailing day.