SY Montana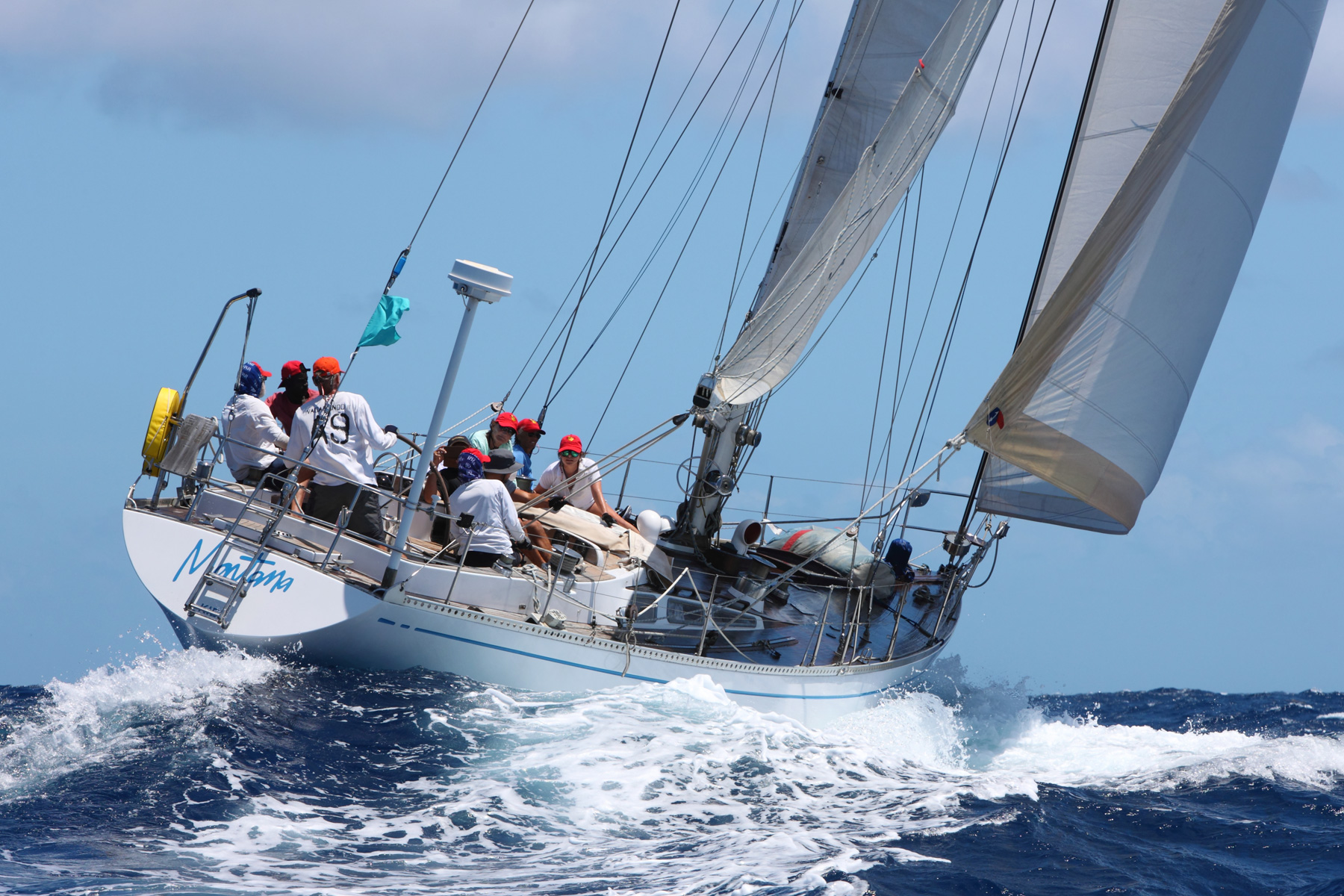 The sailing yacht "Montana" is a S&S Swan 48 and is the number 28 of 46 built models of this series built by Nautor's in Finland from 1971 to 1975. The Nautor's Swan yachts have always been called luxury class sailing yachts and are considered to be the safest and most beautiful in the world. The yacht, designed by Sparkman & Stephens, convinces by excellent sailing characteristics and high comfort for the crew.
The ship is in an extraordinarily good condition and is still very close to the original design. There is also a new dinghi with 18 hp outboard engine available.
In contrast to modern ships, on which up to 10 berths can be chartered with this ship length, on the "Montana" you will find two exclusive cabins with two single berths and a wet room each, next to a large saloon.
For regattas and transatlantic crossings an additional berth is available in the saloon. This is also a fully-fledged, exclusively usable berth with its own storage space. This berth enjoys great popularity especially on Atlantic cruises or in higher seas due to its location close to the turning point of the yacht. The "Montana" has a new Yanmar engine with 72 HP, which brings her safely to her destination even when the weather conditions do not allow sailing.
The yacht is equipped with the somewhat unusual heavy weather rig, which is characterized by a mast about 1m shorter than the light wind rig. On the regattas this disadvantage is compensated by a corresponding rating. On holiday and Atlantic cruises it offers a higher level of safety.
Although the "Montana" is not a typical training ship, the training and further education of our guests plays a significant role. Every trip on the Montana increases the sailing abilities of the other sailors. The skipper Markus Bocks has already proven his competence as a sailing instructor at a German sailing school, and thus you can combine the beautiful with the useful and expand your wealth of experience on a holiday or Atlantic cruise. In particular, taking part in a regatta leads to expanding one's own skills. On a regatta many sailing manoeuvres are practiced, one gets to know the potential of the ship and gains the self-confidence to make the right decisions even in highly dynamic situations.
You can find more details about the S&S Swan 48 at classicswans.org.
Interior
Click on an area of the Swan to get more information about it.
The interior of the Swan is made of fine wood. The ship has two separate cabins for two persons each, each with a washroom.
A large saloon with two additional berths as well as a galley and navigation area are located in the middle of the ship.