Information about the trips
Costs for arrival, transfer and way back as well as all payments on land are not included in the price and have to bear from the participant. A typically bord cash is about 100 to 150 EUR per week. It depends on how often the cooking will be done on bord and how often dining out. 20 EUR per person will be charged for final cleaning, fuel consumption and gas consumption.
For bookings up to 6 months before the trip 10% early bird discount will be applied.
Dates of check-in and check-out could be adjusted a little upon consultation.
- Vacation trips with maximal 4 guests
- Regatta trips with maximal 5 guests
- Atlantic crossing trips with maximal 5 guests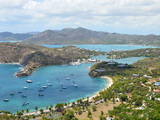 Typ / type:
Urlaub / vacation
Check-in:
10 APR 2021
Falmouth Harbour, Antigua
Check-out:
22 APR 2021
Falmouth Harbour, Antigua
Bookings:

Buchbar / bookable

Preis / price:
1500 € + Bordkasse / board cash
Keine Segelerfahrung erforderlich / no sailing skills required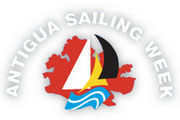 Typ / type:
Regatta
Check-in:
24 APR 2021
Falmouth Harbour, Antigua
Check-out:
30 APR 2021
Falmouth Harbour, Antigua
Bookings:

Kompettcharter verfügbar / complete charter available

Preis / price:
5900 € (alle 5 Kojen / all 5 berths) + Bordkasse / board cash
Segelerfahrung erwünscht / sailing skills appreciated
Typ / type:
Atlantiküberquerung / Atlantic crossing (2400NM)
Check-in:
08 - 10 MAY 2021
Falmouth Harbour, Antigua
Check-out:
31 MAY - 02 JUN 2021
Horta, Azores
Bookings:

Reserviert / reserved

Preis / price:

2900 € + Bordkasse / board cash
Segelerfahrung erwünscht / sailing skills appreciated
Typ / type:
Urlaub / vacation
Check-in:
06 JUN 2021
Horta, Azoren
Check-out:
12 JUN 2021
Marina d'Angra,Terceira, Azoren
Bookings:
Buchbar / bookable

Preis / price:
890,- € + Bordkasse / board cash
Keine Segelerfahrung erforderlich / no sailing skills required
Typ / type:
Urlaub / vacation
Check-in:
13 JUN 2021
Marina d'Angra, Terceira, Azoren
Check-out:
19 JUN 2021
Marina d'Angra, Terceira, Azoren
Bookings:
Buchbar / bookable

Preis / price:
890,- € + Bordkasse / board cash
Keine Segelerfahrung erforderlich / no sailing skills required
Typ / type:
Atlantiküberquerung / Atlantic crossing (900NM)
Check-in:
20 JUN 2021
Marina d'Angra, Terceira, Azoren
Check-out:
01 JUL 2021
Puerto Deportivo, Vigo, Spain
Bookings:
Buchbar / bookable

Preis / price:
1290,- € + Bordkasse / board cash
Segelerfahrung erwünscht/ sailing skills appreciated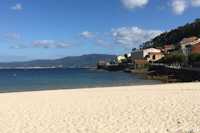 Typ / type:
Urlaub / vacation
Check-in:
04 JUL 2021
Marina Puerto Deportivo, Vigo, Spain
Check-out:
10 JUL 2021
Marina Puerto Deportivo, Vigo, Spain
Bookings:
Buchbar / bookable

Preis / price:
890,- € + Bordkasse / board cash
Keine Segelerfahrung erforderlich / no sailing skills required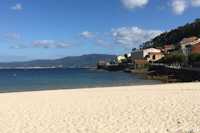 Typ / type:
Urlaub / vacation
Check-in:
11 JUL 2021
Marina Puerto Deportivo, Vigo, Spain
Check-out:
17 JUL 2021
Marina Puerto Deportivo, Vigo, Spain
Bookings:
Buchbar / bookable

Preis / price:
890,- € + Bordkasse / board cash
Keine Segelerfahrung erforderlich / no sailing skills required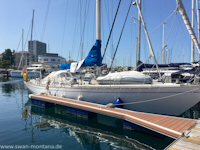 Typ / type:
Urlaub / vacation
Check-in:
21 AUG 2021
Marina Puerto Deportivo, Vigo, Spain
Check-out:
04 SEP 2021
Marina de Cascais, Lissabon
Bookings:
Buchbar / bookable

Preis / price:
1680,- € + Bordkasse / board cash
Keine Segelerfahrung erforderlich / no sailing skills required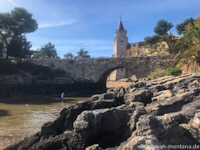 Typ / type:
Urlaub / vacation
Check-in:
05 SEP 2021
Lissabon
Check-out:
11 SEP 2021
Marina de Vilamoura, Algarve
Bookings:
Buchbar / bookable

Preis / price:
890,- € + Bordkasse / board cash
Keine Segelerfahrung erforderlich / no sailing skills required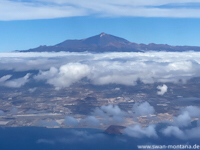 Typ / type:
Atlantiküberquerung / Atlantic Crossing (850NM)
Check-in:
18 SEP 2021
Marina de Vilamoura, Algarve
Check-out:
02 OCT 2021
Marina Muelle Deportivo, Las Palmas, Gran Canaria
Bookings:
Buchbar / bookable

Preis / price:
1680,- € + Bordkasse / board cash
Segelerfahrung erwünscht / sailing skills apreciated
Typ / type:
Urlaub / vacation
Check-in:
09 OCT 2021
Muelle Deportivo, Las Palmas, Gran Canaria
Check-out:
16 OCT2021
Muelle Deportivo, Las Palmas, Gran Canaria
Bookings:
Buchbar / bookable

Preis / price:
890,- € + Bordkasse / board cash
Keine Segelerfahrung erforderlich / no sailing skills required
| | |
| --- | --- |
| Typ / type: | Atlantiküberquerung / Atlantic crossing (2800NM) |
| Check-in: | 15 - 19 NOV 2021 Muelle Deportivo, Las Palmas, Gran Canaria |
| Check-out: | 19 DEC 2021 Rodney Bay Marina, St. Lucia |
| Bookings: | ausgebucht / fully booked |
| Preis / price: | 3900 € + Bordkasse / board cash |
Segelerfahrung erwünscht / sailing skills appreciated