| | |
| --- | --- |
| Typ / type: | Urlaub / vacation |
| Check-in: | 27 JUN 2020 - Puerto Deportivo, Vigo, Spain |
| Check-out: | 04 JUL 2020 - Puerto Deportivo, Vigo, Spain |
| Bookings: | Buchbar / bookable |
| Preis / price: | 790,- € + Bordkasse / board cash |
Keine Segelerfahrung erforderlich / no sailing skills required
Wir treffen uns am 27. Juni in der Marina Puerto Deportivo in Vigo auf der Montana.
In 2019 konnten wir schon einige Strecken in diesem schönen Teil Spaniens segeln. Vigo mit seiner lebhaften Altstadt ist gut zu erreichen und daher der perfekte Startpunkt.
Ganz zu unrecht segeln die meisten Yachten auf ihren Weg ins Mittelmeer oder auf die Kanaren an dieser Küste vorbei. Es sind traumhafte Buchten und nette kleine Städtchen mit freundlichen Leuten und dabei gar nicht überlaufen.
In den tiefeingeschnittenen Buchten weht trotzdem ein schöner Segelwind über flachem Wasser. Will man seine Ruhe, gibt es Möglichkeiten zu ankern.
Auf unseren Urlaubstörns gehen wir bezüglich Hafentage gerne auf die individuellen Wüsche unserer Gäste ein.
Weitere Einzelheiten des Trips versenden wir gerne auf Anfrage unter This email address is being protected from spambots. You need JavaScript enabled to view it. oder nach Kontaktaufnahme im Kontaktbereich.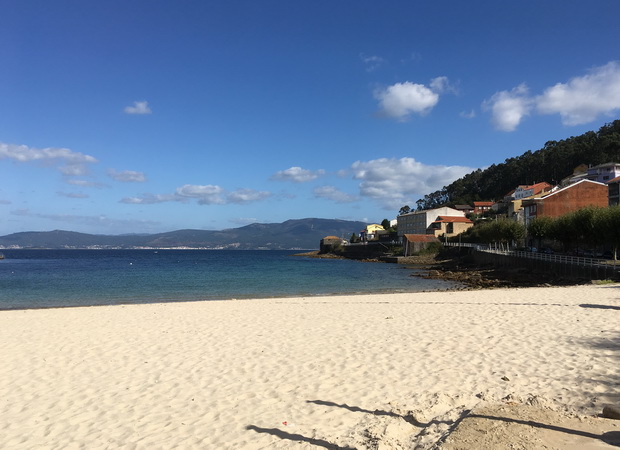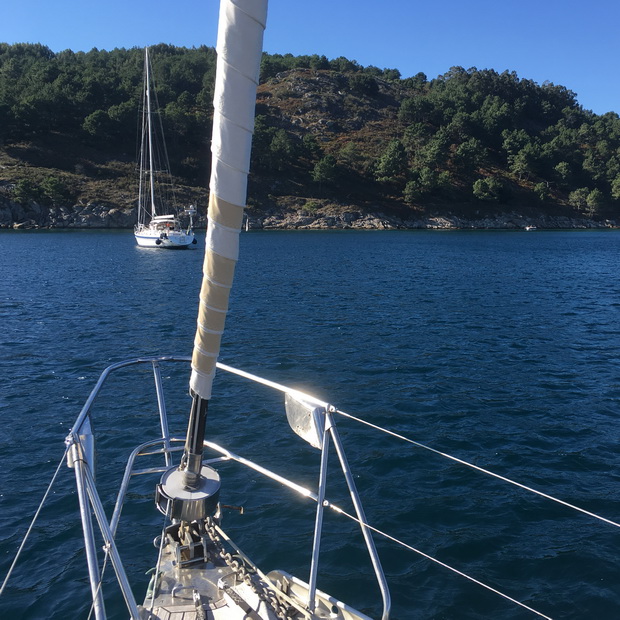 We meet on 27th of June in the Marina Puerto Deportivo in Vigo on board the Montana.
In 2019 we already sailed some routes in this beautiful part of Spain. Vigo with its active historic district is easily accessible and therefore a perfect starting point.
Without good reason most yachts ignore this coast on their way to the Mediterranean sea or to the Canary Island. There are fabulous bays and nice small cities with friendly people and absolutely not crowded.
Despite the deeply carved bays there is a good sailing wind with flat water to be expected. If you want to have your peace, there are possibilities to anchor.
On our holiday trips we can alter the stops on our trips according to the wishes of our guests.
We like to send further details about the trip on request via This email address is being protected from spambots. You need JavaScript enabled to view it. or after contact via the web page.