| | |
| --- | --- |
| Typ / type: | Urlaub / vacation |
| Check-in: | 06 JUN 2020 - Marina Da Horta, Horta, Azoren |
| Check-out: | 13 JUN 2020 - Marina d'Angra, Terceira, Azoren |
| Bookings: | Buchbar / bookable |
| Preis / price: | 790,- € + Bordkasse / board cash |
Keine Segelerfahrung erforderlich / no sailing skills required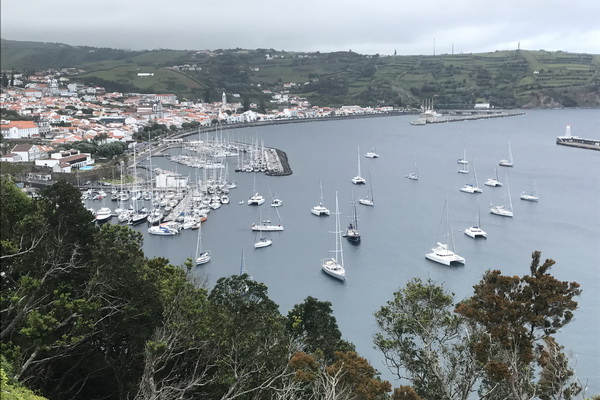 Wir treffen uns am 6. Juni in der Marina Da Horta auf der Montana.
Los geht es im legendären Peter Cafe Sport in Horta. Bei einem Gin do Mar besprechen wir den bevorstehenden Törn. Der erste Schlag führt uns auf die Nachbarinsel Sao Jorge. Hier ist das Leben gleich ganz anders als im quirligen Horta. Ein kurzer Spaziergang auf den Hügel bringt eine einmalige Aussicht nach Pico und Faial, sofern das Wetter mitspielt. Die nächste Insel, die wir ansteuern, ist Graciosa, die ursprünglichste Insel auf unserer Reise. Kaum eine andere Yacht verirrt sich hierher, da hier in der Regel geankert werden muss. Es gibt nur einen kleinen Fischerhafen, in dem maximal eine Yacht an der Mauer liegen kann. Hier bietet sich ein Landausflug an. In einer Caldera gibt es eine Höhle mit unterirdischem See.
Weiter geht die Reise nach Terceira, wo wir zuerst in Vituria anlegen können bevor es nach Angra geht.
Auf unseren Urlaubstörns gehen wir bezüglich Hafentage gerne auf die individuellen Wüsche unserer Gäste ein.
Weitere Einzelheiten des Trips versenden wir gerne auf Anfrage unter This email address is being protected from spambots. You need JavaScript enabled to view it. oder nach Kontaktaufnahme im Kontaktbereich.
--------------------------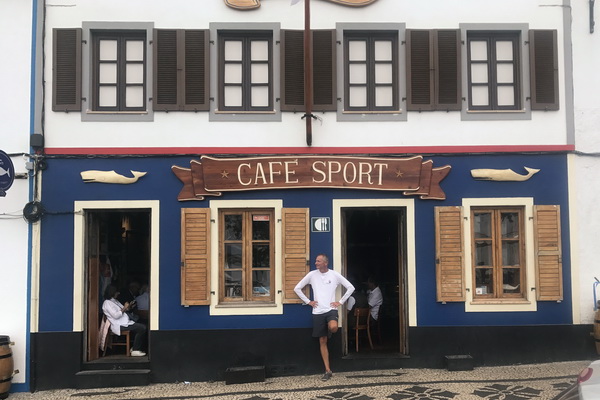 We meet on 06th of June at the Marina Da Horta on board the Montana.
We start at the legendary "Peter Cafe Sport" in Horta. With a "Gin do Mar" we discuss our upcoming trip. The first tack leads us to the neighbouring island Sao Jorge. Here the life is quite different from in busy Horta. After a short walk on the hill you will have a beautiful view of Pico and Faial, if the weather is on our side. The next island we are heading to is Graciosa, the most pristine island on our route. Hardly ever a yacht comes here, because usually you have to anchor. There is a small fishing port, at wich only one yacht can be moored at the pier. A land excursion could be on our shedule here. There is caldera with a cave and a subterranean lake. Our further routing is to Terceira, where we can land in Vituria before we continue to Angra.
On our holiday trips we can alter the stops on our trips according to the wishes of our guests.
We like to send further details about the trip on request via This email address is being protected from spambots. You need JavaScript enabled to view it. or after contact via the web page.