Typ / type:
Regatta
Check-in:
30 MAR 2022
Falmouth Harbour, Antigua
Check-out:
05 APR 2022
Falmouth Harbour, Antigua
Bookings:

Reserviert / reserved

Preis / price:
1290 € + Bordkasse / board cash
Segelerfahrung erwünscht / sailing skills appreciated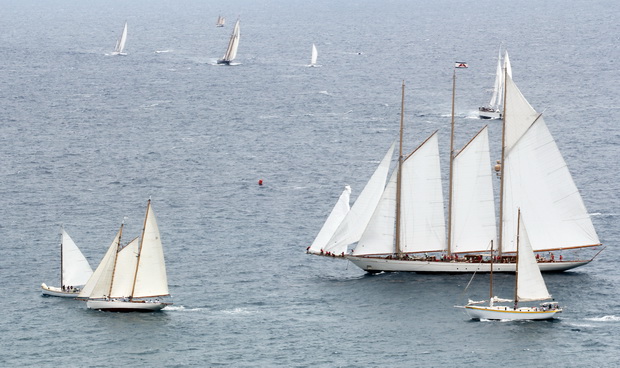 Wir treffen uns am 30. März in Falmouth Harbour, Antigua auf der Montana.
Eine Regatta, die jedes Seglerherz höher schlagen lässt. Seit über 30 Jahren treffen sich viele der schönsten klassischen Yachten im April in Antigua. Eine einzigartige Stimmung am Steg und wunderschöne Bilder auf dem Wasser. Diese Oldtimer der Meere unter Vollzeug im Passatwind aus nächster Nähe beobachten zu können, ist ein wahrer Genuss. Seit zwei Jahren können auch wir mit unserer Old Lady Montana in der History Class an diesem tollen Event teilnehmen. Da ließen wir uns nicht zweimal bitten.
Weitere Einzelheiten des Trips versenden wir gerne auf Anfrage unter This email address is being protected from spambots. You need JavaScript enabled to view it. oder nach Kontaktaufnahme im Kontaktbereich.
----------------------------
On 30th March we meet in Falmouth Harbour, Antigua on board the Montana.
A regatta which cheers the heart of every sailor. For more than 30 years many of the most beautiful classic sailing yachts meet in Antigua every April. A unique atmosphere in the marina and beautiful pictures on the water. To observe these classic yachts under full sail in the trade wind at close range is a real pleasure. Since two years we can enter the regatta in history class with our old lady Montana. We needed no second invitation.
We like to send further details about the trip on request via This email address is being protected from spambots. You need JavaScript enabled to view it. or after contact via the web page.