Typ / type:
Regatta
Check-in:
28 FEB 2022
Falmouth Harbour, Antigua
Check-out:
07 MAR 2022
Port de Plaisance, Sint Maarten
Bookings:

Reserviert / reserved

Preis / price:
1290 € + Bordkasse / board cash
Segelerfahrung erwünscht / sailing skills appreciated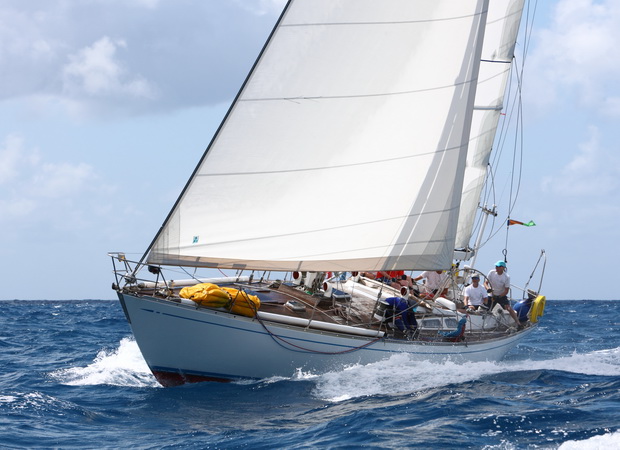 Wir treffen uns am 28. Februar in Falmouth Harbour, Antigua auf der Montana. Wir segeln dann in einem Schlag über Nacht nach St. Maarten. Hier können wir uns 1 bis 2 Tage einsegeln bevor am 3. März die ersten Regatten beginnen.
Die Regatten sind anspruchsvoll und die Konkurrenz ist hart. Hier wird mit reinrassigen Regattaschiffen und entsprechend eingespielten Crews gesegelt. In 2020 haben wir trotzdem einen guten Platz im Mittelfeld unserer sehr anspuchsvollen Gruppe erreicht. Neben den perfekten Regatten ist die Heineken Regatta bekannt für ihre herausragenden Partys. Jeden Abend findet eine Party auf und vor der riesiegen Bühne im Regattadorf statt. Unter anderem haben hier schon UB40, Shaggy, Grandmaster Flash und viele andere gespielt.
Einzelheiten des Trips versenden wir sie gerne auf Anfrage unter This email address is being protected from spambots. You need JavaScript enabled to view it. oder nach Kontaktaufnahme im Kontaktbereich.
-----------------------------------------
On 28th February we meet in Falmouth Harbour, Antigua on bord of the Montana. We will sail then in one turn over night to St. Maarten. Here we can sail to get familiar with the regatta manoeuvres for 1 to 2 days before the first regatta starts on 3rd March.
The regattas are demanding and the competitors are fierce. Here you find pure regatta boats with apropriate well-practised crew. Nevertheless we made a good result in 2020 in the middle of the field in our very competitive group. Beside the perfect regattas the Heineken Regatta is famous for its outstanding parties. Every night there is a party going on at and before the huge stage at the regatta village. Among others UB40, Shaggy, Grandmaster Flash and many more have played here before.
We like to send further details about the trip on request via This email address is being protected from spambots. You need JavaScript enabled to view it. or after contact via the web page.