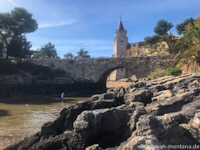 Typ / type:
Urlaub / vacation
Check-in:
05 SEP 2021
Lissabon
Check-out:
11 SEP 2021
Marina de Vilamoura, Algarve
Bookings:
Buchbar / bookable

Preis / price:
890,- € + Bordkasse / board cash
Keine Segelerfahrung erforderlich / no sailing skills required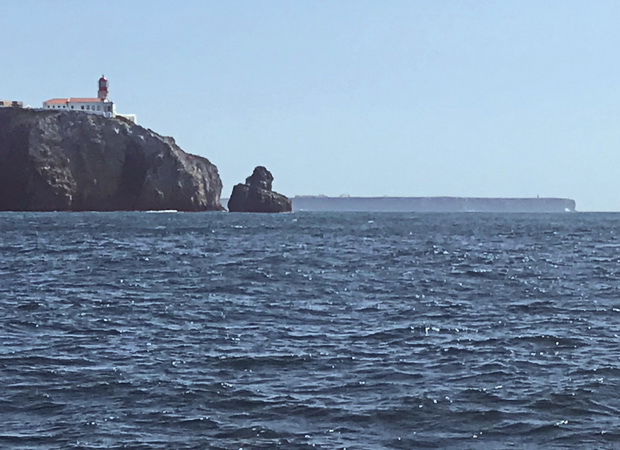 Wir treffen uns am 5. September in Lissabon auf der Montana.
Algarve Törn von Lissabon nach Vilamoura (Faro) Wir starten in Lissabon. Ein erster kurzer Segelschlag geht nach Cascais oder wir starten direkt Richtung Süden nach Sines. Die Geburtsstadt von Vasco da Gama. Am folgenden Tag geht es um das Kap Sao Vincente, dem westlichsten Punkt auf dem europäischen Festland. Hinter dem Kap gibt es eine Möglichkeit vor Anker zu gehen. Hier beginnt die Algarve mit ihrer typischen Küstenlinie. Steile Klippen wechseln sich mit weißen Sandstränden ab. Auf dem Weg die Küste entlang können wir in Lagos oder Portimao Station machen .
Abschluss findet der Törn in der lebhaften Marina von Vilamoura, nicht weit vom Flughafen Faro.
Auf unseren Urlaubstörns gehen wir bezüglich Hafentage gerne auf die individuellen Wüsche unserer Gäste ein.
Weitere Einzelheiten des Trips versenden wir gerne auf Anfrage unter This email address is being protected from spambots. You need JavaScript enabled to view it. oder nach Kontaktaufnahme im Kontaktbereich.
----------------------------
We meet on 5th September in Lisbon on bord the Montana.
A first short sail goes to Cascais or we start directly southbound to Sines. The birth town of Vasco da Gama. The next day we are sailing to Cape Sao Vincente, the westernmost point on the European mainland. There is a possibility to anchor behind the cape. Here the Algarve begins with its typical coastline. Steep cliffs alternate with white sandy beaches. On the way along the coast we can stop in Lagos or Portimao.
The trip ends in the lively Vilamoura Marina, not far from Faro Airport.
On our holiday trips we can alter the stops on our trips according to the wishes of our guests.
We like to send further details about the trip on request via This email address is being protected from spambots. You need JavaScript enabled to view it. or after contact via the web page.